Installation via API link
Step 1
Login to the back office of your online store.
Step 2
On the left side of the menu, go to WooCommerce and click on Settings.
Step 3
At the top, choose the Advanced tab and then click REST API > Add Key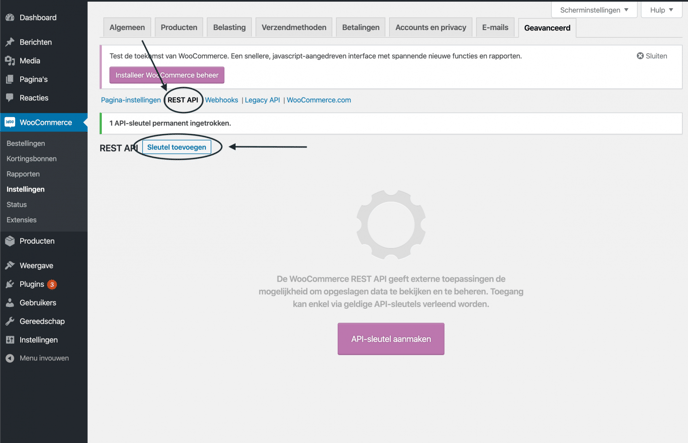 Step 4
Fill in the following information:
Description

User (this one is usually already correct)
Change rights to Read and Write

Then click the blue Generate API Key button.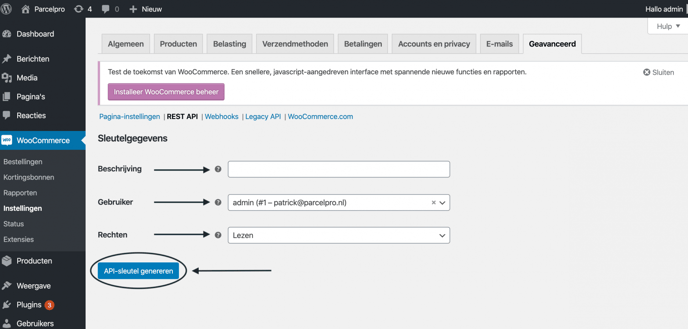 Step 5
Copy the Customer Key and Customer Secret


Step 6
To connect through the API, the legacy API option must be turned on under Advanced.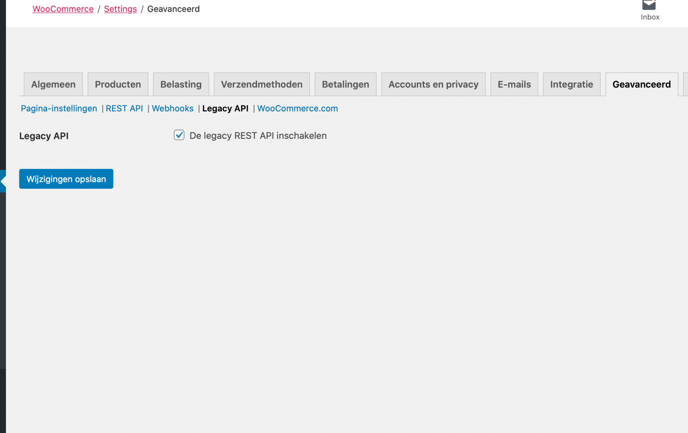 Step 7

In the shipping system, go to WooCommerce via the Settings > Links menu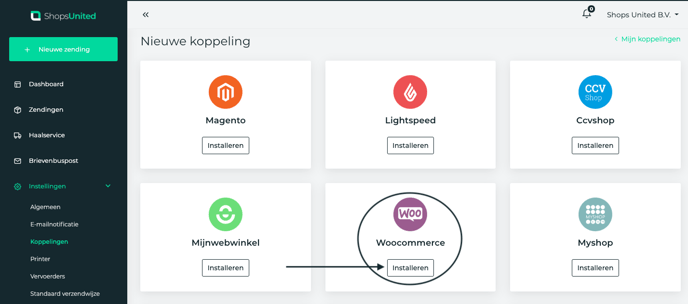 Next, on the page you will immediately see the Customer Key ( API Key) and Customer Secret entry fields.

Paste the data from WooCommerce here and click on the Connect button at the bottom.
The connection is now ready!

Need support?
Still experiencing problems or having questions? Please don't hesitate to contact us via woosa.com/support or by phone via +31 (0)320 - 33 77 77.